Welcome to my blog.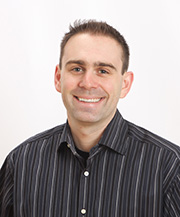 I lead Product for several teams at Comcast Silicon Valley focused on our mobile remote tuning apps (What's On, Music Videos) as well as apps for our X1 Platform (e.g. Sports, Facebook). I'm a strong advocate for using Lean Startup methods as a way of more swiftly getting products to fit well with customers. Before transitioning my current role, I was GM for Plaxo.com (acquired by Comcast in 2008) where I established its mobile apps platform and experimented with ways to grow the business.
My focus on user experience goes back to my 7 years as a Design leader at eBay shaping the evolution of its buyer and seller experiences including establishing its mobile commerce platform (In 2012 generated $8B in sales). I earned his MBA from UC Berkeley's Haas School of Business while working at eBay to augment my BS in Computer Engineering from Cal Poly, San Luis Obispo.
I live outside of San Francisco in Danville, CA with my wife where we've got our hands full with three kids under 7.
Thanks,
Preston
Drop me a note or catch me on twitter @prestons